The sale of flats in Lúčna, an apartment block in our Arboria project, was launched. Arboria's intimate and community-like atmosphere will become the backdrop for the life stories of dozens of new families and individuals, who can look forward to flats with a modern design. Lúčna will meet the needs of everyone. There are single-bedroom, double-bedroom and three-bedroom flats, and flats with front yards and spacious terraces.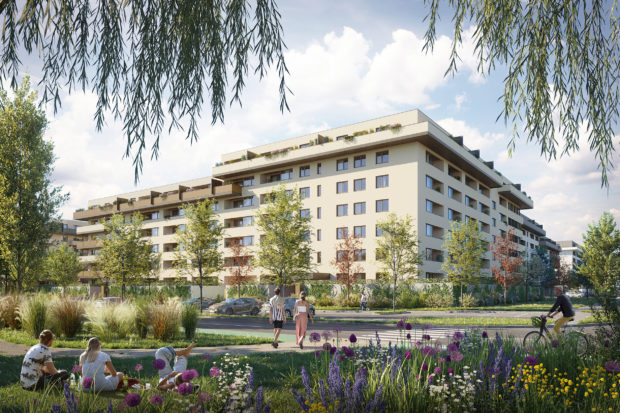 A new design
The Lúčna apartment block continues the proven popular architecture of the previous blocks, this time with a few changes. The neighbourhood will be in new colours and have a different material structure of the facade to reflect current trends in the architecture of residential buildings. In this way, the six-storey Lúčna building spectacularly completes the northern part of Arboria. Thanks to the location, residents can look forward to superb views of Relax Park and the green surroundings of the Kvetná apartment block.
Greenery everywhere you look
Lúčna and its new style will complement Arboria's atmosphere, which is characterised by trees, extensive greenery, and flowers. Residents can spend their time in a relaxing and calm environment and escape the hustle and bustle of the town. There are also playgrounds, sports grounds, and Relax Park.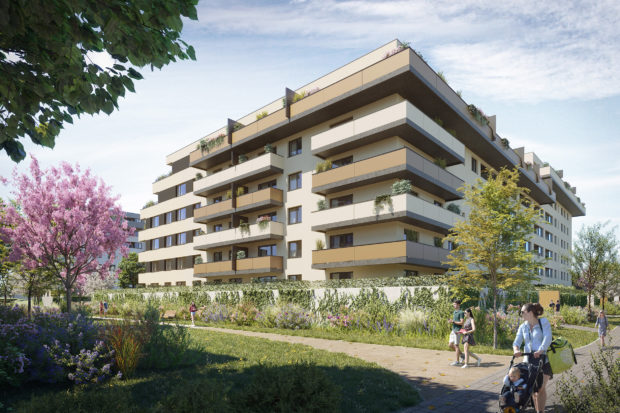 Everything at hand
A big advantage of living in Lúčna is the accessibility of the bypass and the motorway. All important shops (e.g. supermarkets or hobby markets) are just a stone's throw away and many services, shops and businesses are opening in Arboria, including a barber shop, a dentist, and a grocery store. You can reach the town centre in 20 minutes on foot. Car owners are sure to always find a parking spot in the underground garage.
The Lúčna apartment block offers a sophisticated architectural style and good amenities. The Arboria project is known for good neighbourly relations and a connected community. For more information and the available flats, visit: www.arboria.sk